concourse. a new meeting place.
Concourse includes a comprehensive selection of products for space division, worksurface support and storage to accommodate a variety of applications in a small footprint. Productivity accesories and a power/communication system complete the offering.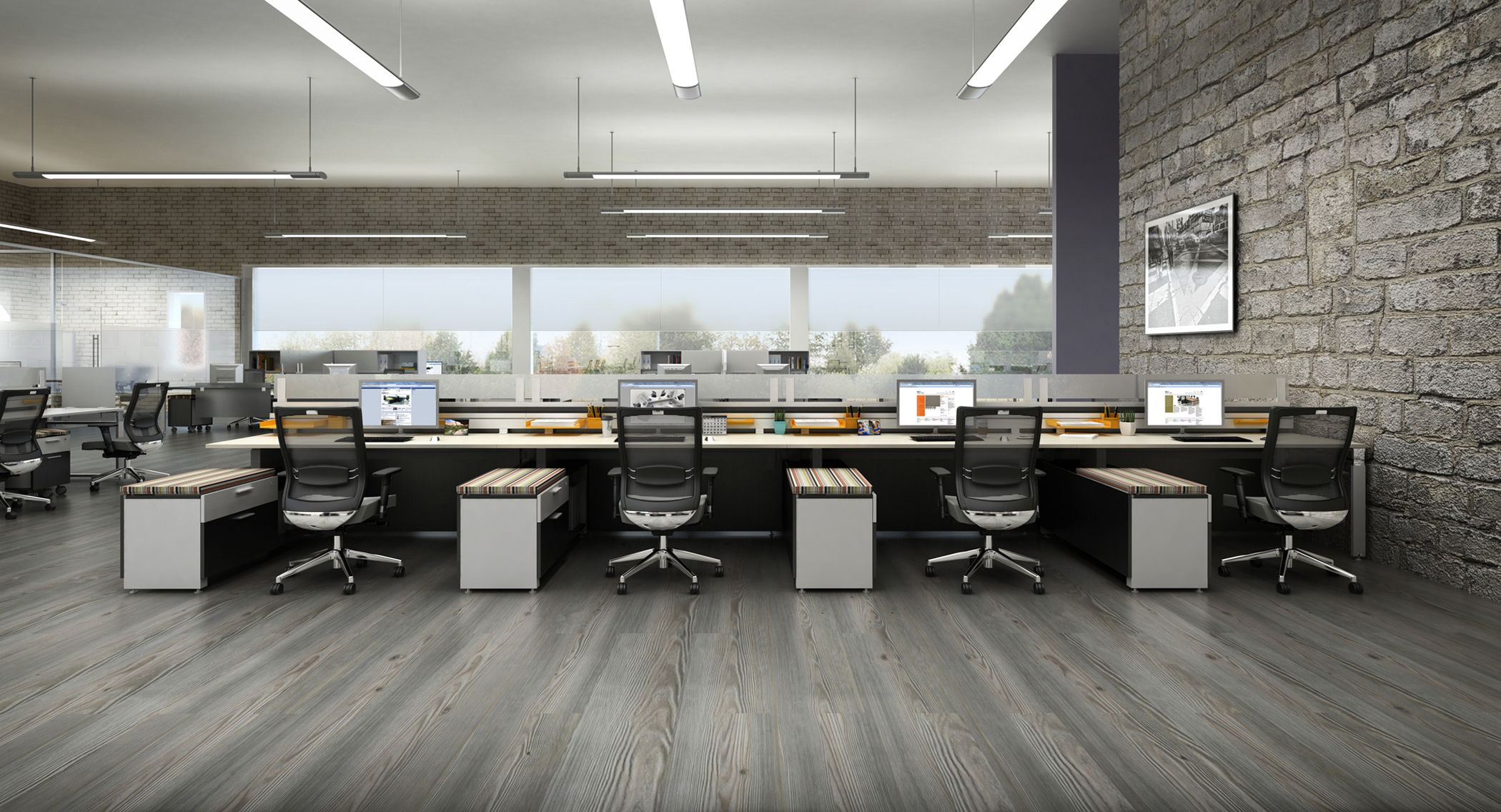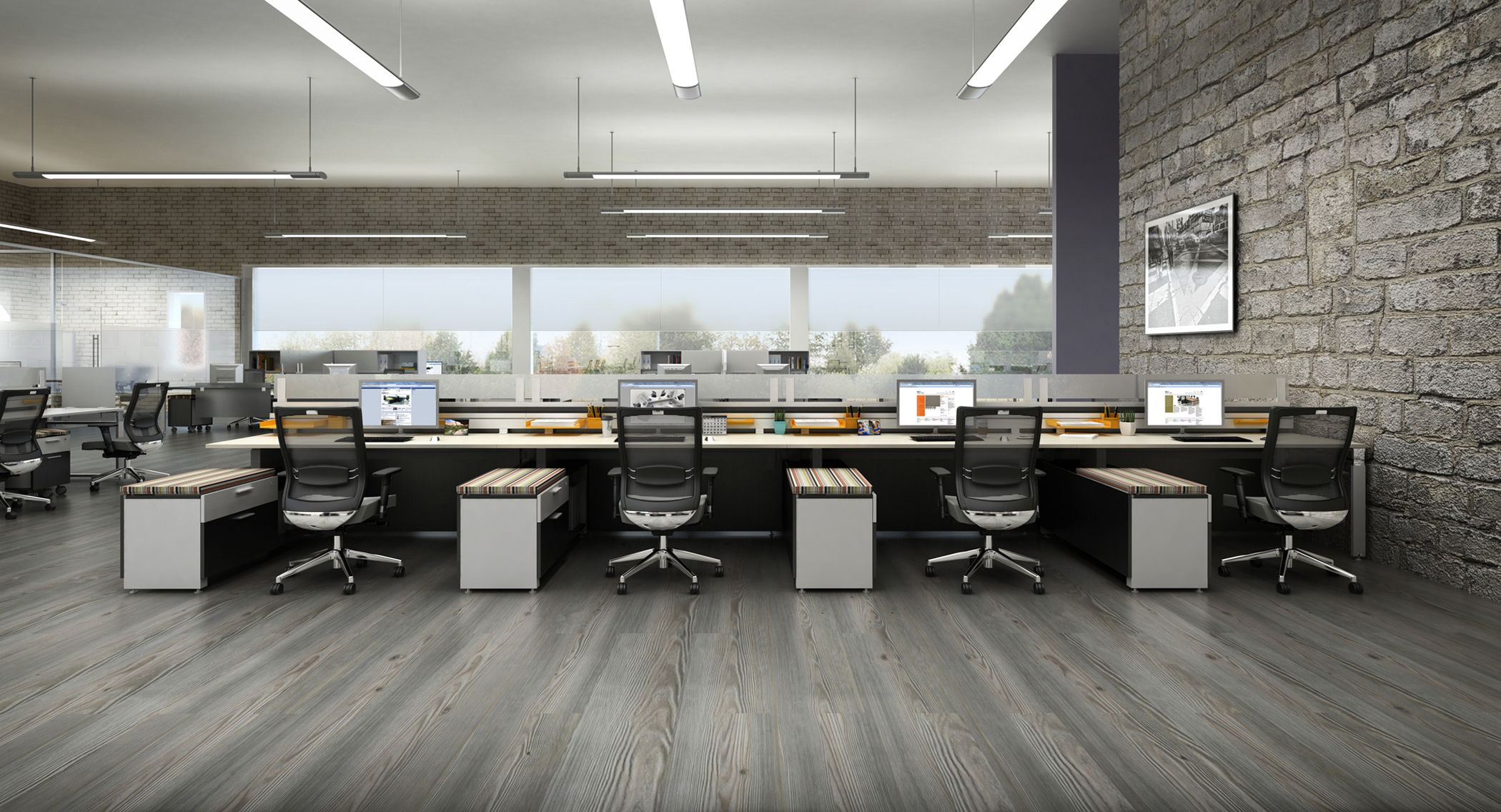 quality.
Concourse uses refined materials that include laminated wood, powder-coated metal, polished/ plated/anodized aluminum, and glass to provide residential warmth and sophistication. An extensive amount of architectural grade aluminum extrusions and aluminum die-cast components are utilized.
environment friendly.
Concourse is constructed of low VOC wood components made from recycled content. All wood components are FSC certified. Recycled plated/powder-coated metal components are utilized.
light.
Concourse places an emphasis on lower, more transparent workstations to respond to LEED requirements for light and view.
coordinate.
Concourse co-ordinates well with Up aesthetics due to some similar components and the application of finishes. All horizontal heights datum lines match that of UP, as well as many components and products that are included in the Up offering work with Concourse.